Hot Off the Press: David Allen Launches New GTD Channel on YouTube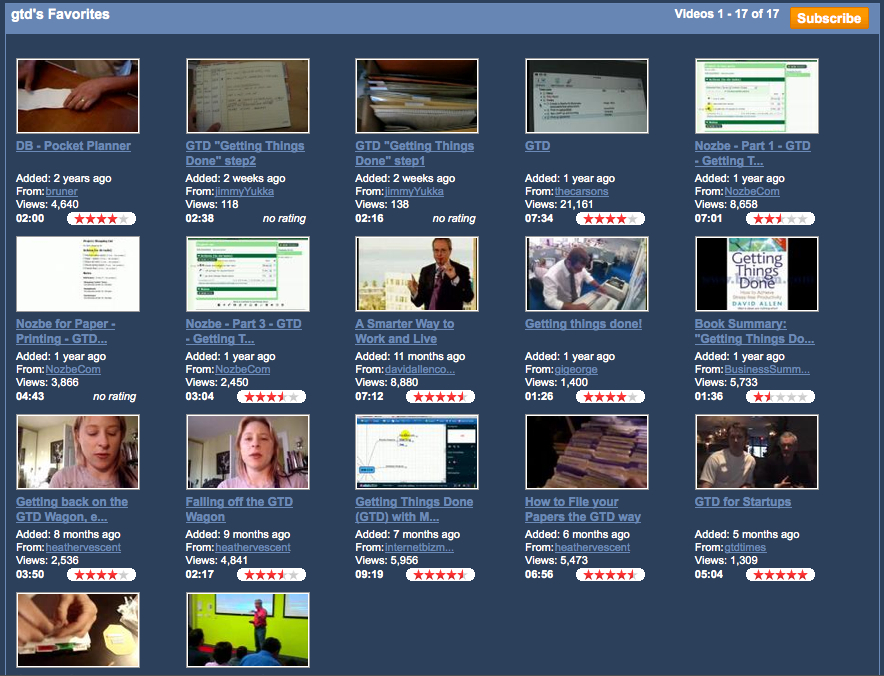 I've got some big news for GTD enthusiasts and followers of David Allen's Getting Things Done systematic approach to personal productivity.  David in conjunction with the David Allen Company have just launched a new YouTube Channel dedicated to Getting Things Done. This new YouTube Channel is a compilation of those videos that David or his staff feel are especially useful for helping people to put David's GTD methodology into practice.
If you're a regular YouTube viewer you may have seen some of these before but in any case this new channel consolidates these useful videos into one location making them easier to find and more accessible to the community.  Be sure to subscribe so that you get notifications as new videos are added and, if you've made any GTD videos of your own, be sure to let them know so that those too can be made a part of this new resource.
3 Responses to "Hot Off the Press: David Allen Launches New GTD Channel on YouTube"