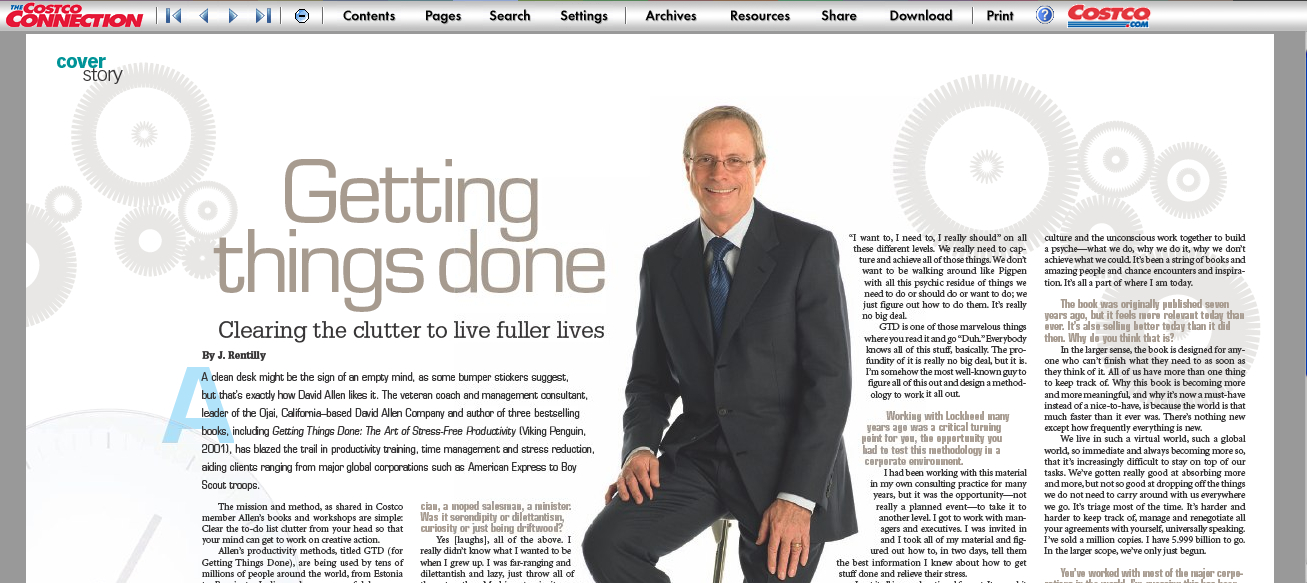 It's not just the little guys that appreciate all that David Allen and GTD has to offer.  Some of the biggest corporations on the planet have implemented GTD to improve workplace productivity and personal life/work satisfaction of their work forces.
One such company, Costco, has a publication that they send to almost six million small business owners.  It is having a house list such as this that makes Costco one of the most successful businesses of its kind in the history of the world.
Thus, it is a tremendous honor for everyone involved with David Allen and the David Allen Company that David is featured on the cover of this month's Costco Connection as well as in a multi-page article on the inside. It's free so be sure to check it out!