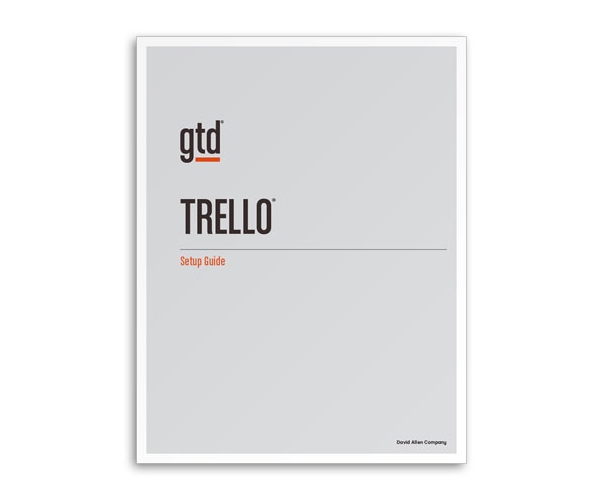 We're excited to announce the release of our new GTD & Trello Setup Guide. This Guide will show you how to:
– Understand the fundamental GTD best practices
– Optimally configure Trello in the way we have found works best for GTD
– Integrate your actionable email
– Create project and next actions lists in Trello
– Create useful reference lists
– Use Labels and Filters effectively
… and more
Get the guide here or see a sample of GTD & Trello
Not a Trello user? It's just one of many guides we offer for implementing GTD. We also have guides for Outlook, Todoist, OmniFocus, iPhone/iPad, Evernote, Google apps, and more. See all of our GTD Setup Guides here.