IBM Offers Lotus Notes For Apple's IPhone
Date: Tuesday, September 30, 2008 by GTD Times Staff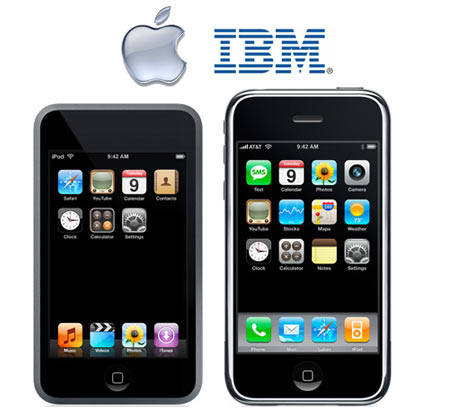 Editor's Note:  This just in from DOW Jones…
IBM Offers Lotus Notes For Apple's iPhone
Sep 30, 2008 00:01:00 (ET)
SAN FRANCISCO (Dow Jones)–International Business Machines Corp. (IBM) said Tuesday it was making its Lotus Notes tools, including email and calendar applications, available for Apple Inc.'s (AAPL) iPhone.
Armonk, N.Y.-based IBM said that the latest version of Notes would allow customers to access the software via the Safari browser on the iPhone.
The iPhone, which is still primarily a consumer device, has begun to attract the interest of corporate customers as a competitor to Research In Motion Ltd.'s (RIMM) BlackBerry device, since Apple launched a software developers' kit allowing anyone to develop applications for the phone and making it easier for the phone to be connected to corporate IT systems. Network operators have begun offering corporate tariffs for the iPhone.
When Apple launched a 3G version of the iPhone in June, the company's chief executive, Steve Jobs, said that 35% of the Fortune 500 companies had signed up to trial the phone.
Other business software companies including Oracle Corp. (ORCL) and SAP AG (SAP), offer software for the iPhone.
Click here to go to Dow Jones NewsPlus, a web front page of today's most important business and market news, analysis and commentary: http://www.djnewsplus.com/al?rnd=ssOOQJa0bVq17iQhEhuI6g%3D%3D. You can use this link on the day this article is published and the following day.
(END) Dow Jones Newswires
September 30, 2008 00:01 ET (04:01 GMT)
One Response to "IBM Offers Lotus Notes For Apple's IPhone"