The new "GTD Managing Projects" set is now available!
Date: Tuesday, November 16, 2010 by GTD Times Staff
We're excited to announce that our new 6-CD audio set on the GTD best practices for managing your projects is now available in the David Allen Company store.  We've compiled all of the GTD best practices and common questions.   It's a great way to get control of your projects and manage them seamlessly–the GTD way.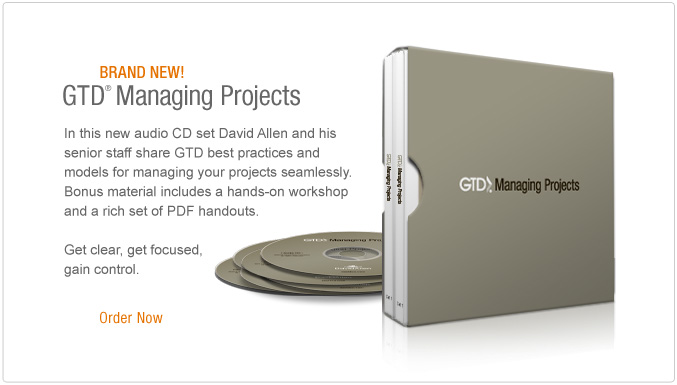 GTD Connect members save 10% on this product.  Be sure to log in to GTD Connect first, then head to the store for your member discounts to apply.  Not a member? Try a free guest pass.
Order your GTD Managing Projects set today.  Limited quantities available.
5 Responses to "The new "GTD Managing Projects" set is now available!"